Trusted for Preventive Auto Maintenance in Lakewood, CO
---
Rafi's Auto Service is a family-owned-and-operated, full-service auto repair shop. Trust us with your repairs and preventive auto maintenance for Lakewood, CO, customers, and those in the surrounding areas. You can find us just west of downtown Denver at 5390 W. Colfax Avenue in Lakewood.
Special Offers on Auto Repairs
Whether you come to us for auto damages, repairs, or cooling system maintenance, our professional team can provide the comprehensive services your vehicle requires. We understand that car parts and labor costs can add up, so ask about our special offers on auto repairs that help you save money. Our goal is to ensure your car is safe so you can confidently travel the streets and highways. You can trust us for superior customer service no matter the issue with your vehicle. Please don't wait until the problem strands you at the roadside; contact us to schedule your auto service or repairs.
While the best way to avoid auto repairs is to schedule routine maintenance services, sometimes parts wear out or break through standard wear and tear. If your car won't start, there's a strange sound coming from the engine, or a dash light is on, and you're not sure why to give us a call. Our trained technicians will run diagnostics, make suggestions for repairs, and provide a quote on the work. We want to get you back on the road as soon as possible because we understand your car isn't just a convenience; it's a necessity.
***NEW SERVICE: AUTO BODY REPAIR*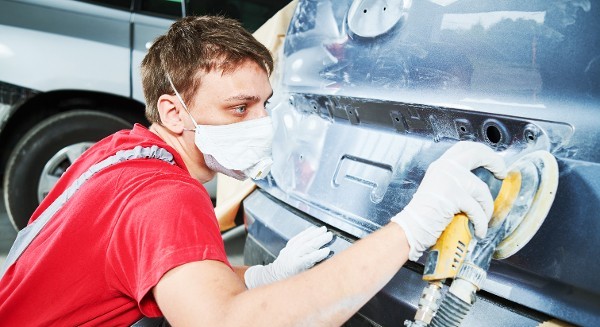 Rafi's Auto Service now offers full auto body repair services!